Innovations Advanced Skincare & Beauty is an award winning salon which boasts a highly experienced team of beauty, massage and skin therapists, each with over 5 years experience or more.
We ensure our growing team are trained to a 5* standard to ensure your journey through the salon is no less than sheer luxury.
The team is friendly, personable and professional.
See below to learn each therapists favourite treatments and professional background.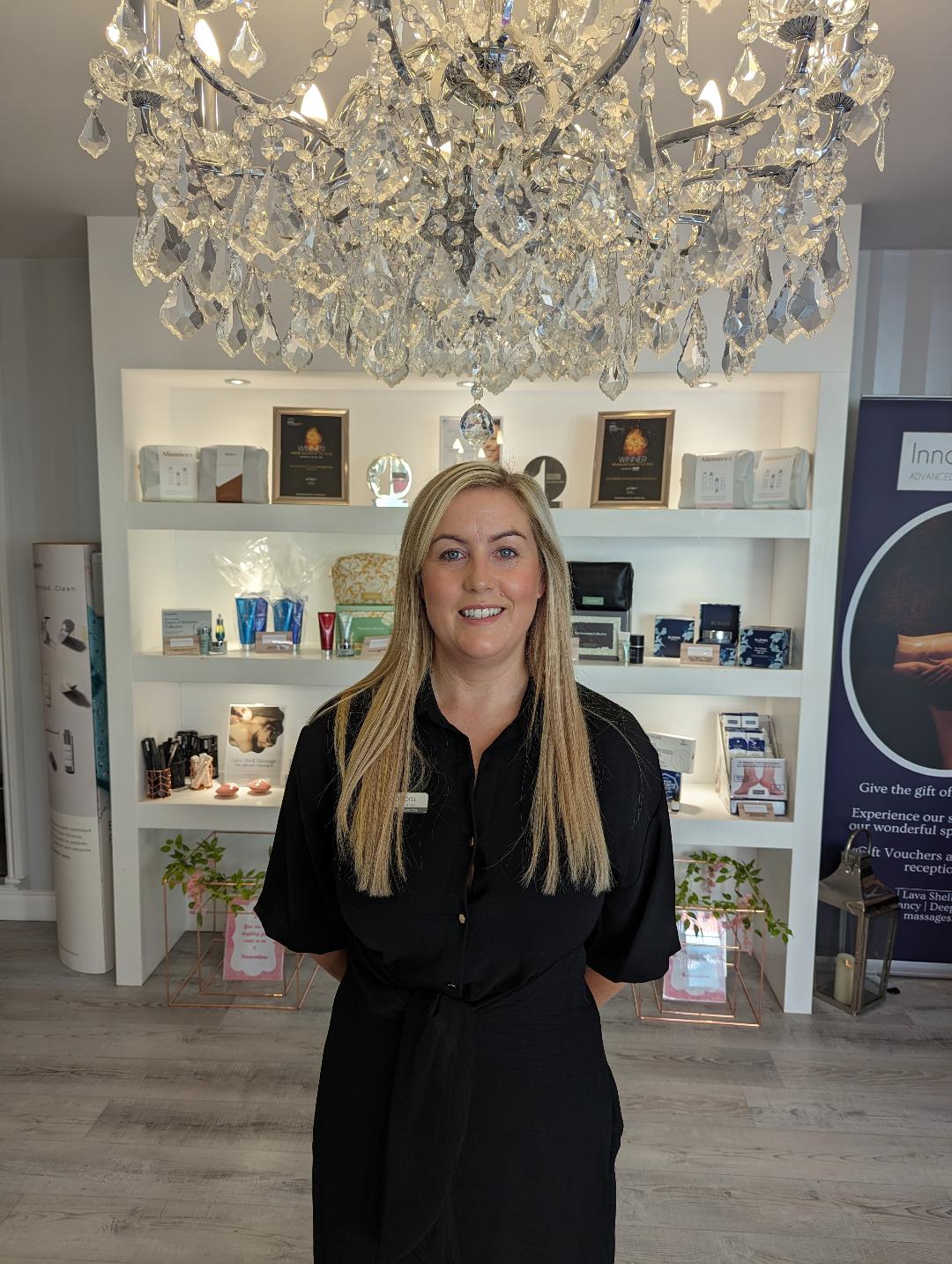 JOLENE
CLINIC DIRECTOR
Jolene has over 22 years experience working in the beauty industry. She has worked at Innovations for the last 20yrs Specialises in: Skinpen treatments AlumierMD and DMK skin treatments. Laser hair removal.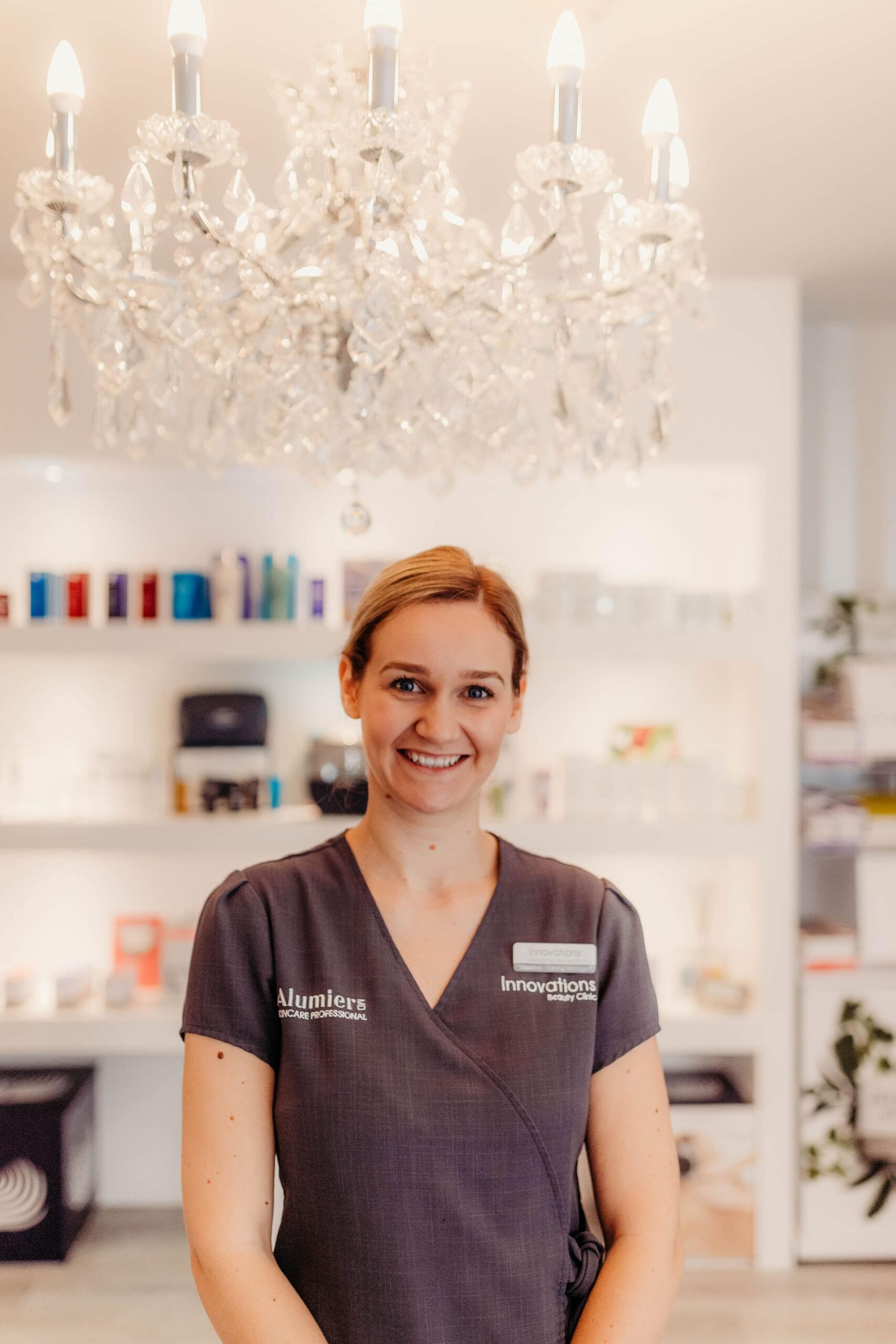 CAROLINE
TRAINING & DEVELOPMENT MANAGER
Caroline has been part of our team since April 2010, she has over 15 years experience in the industry. Specialist areas: AlumierMD and DMK skin treatments and Skinpen facials. Microblading, and Cynosure laser hair removal.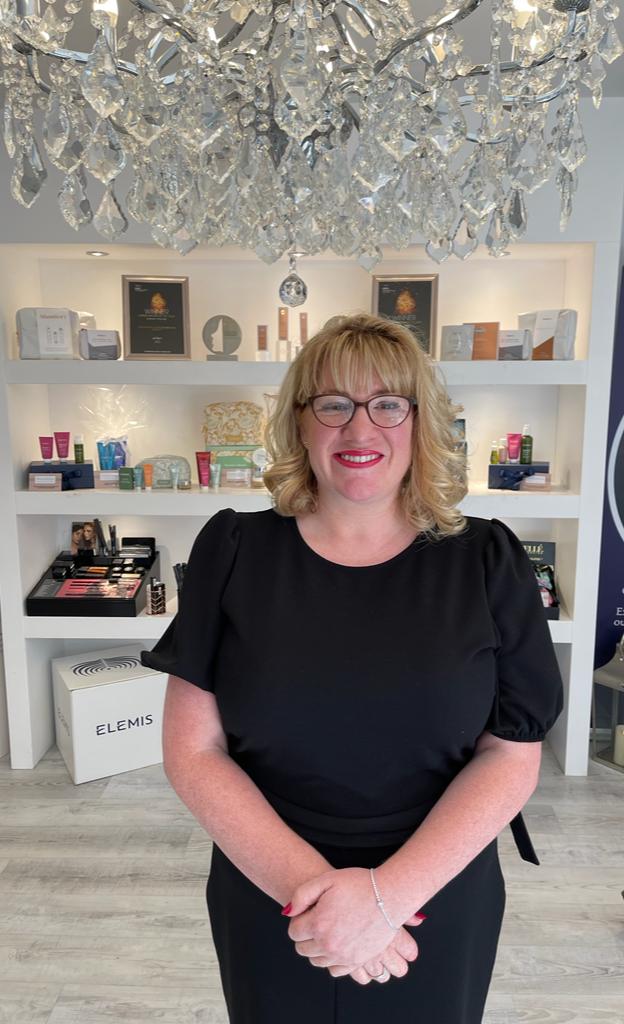 EMMA
GENERAL MANAGER
Emma's extensive background in the beauty industry spans over 25 years. Her career journey began in 1996 as a beauty therapist, and through dedicated self-development and career progression, she joined the Park Hyatt Tokyo in 2004 as the Spa Director. In 2006, she transitioned to the role of Spa Director at Grand Hyatt. Afterward, Emma returned to the UK in 2010, where she worked in various hotels and salons in the North East and Edinburgh. Emma's extensive experience and wealth of knowledge make her a valuable addition to Innovations in 2023.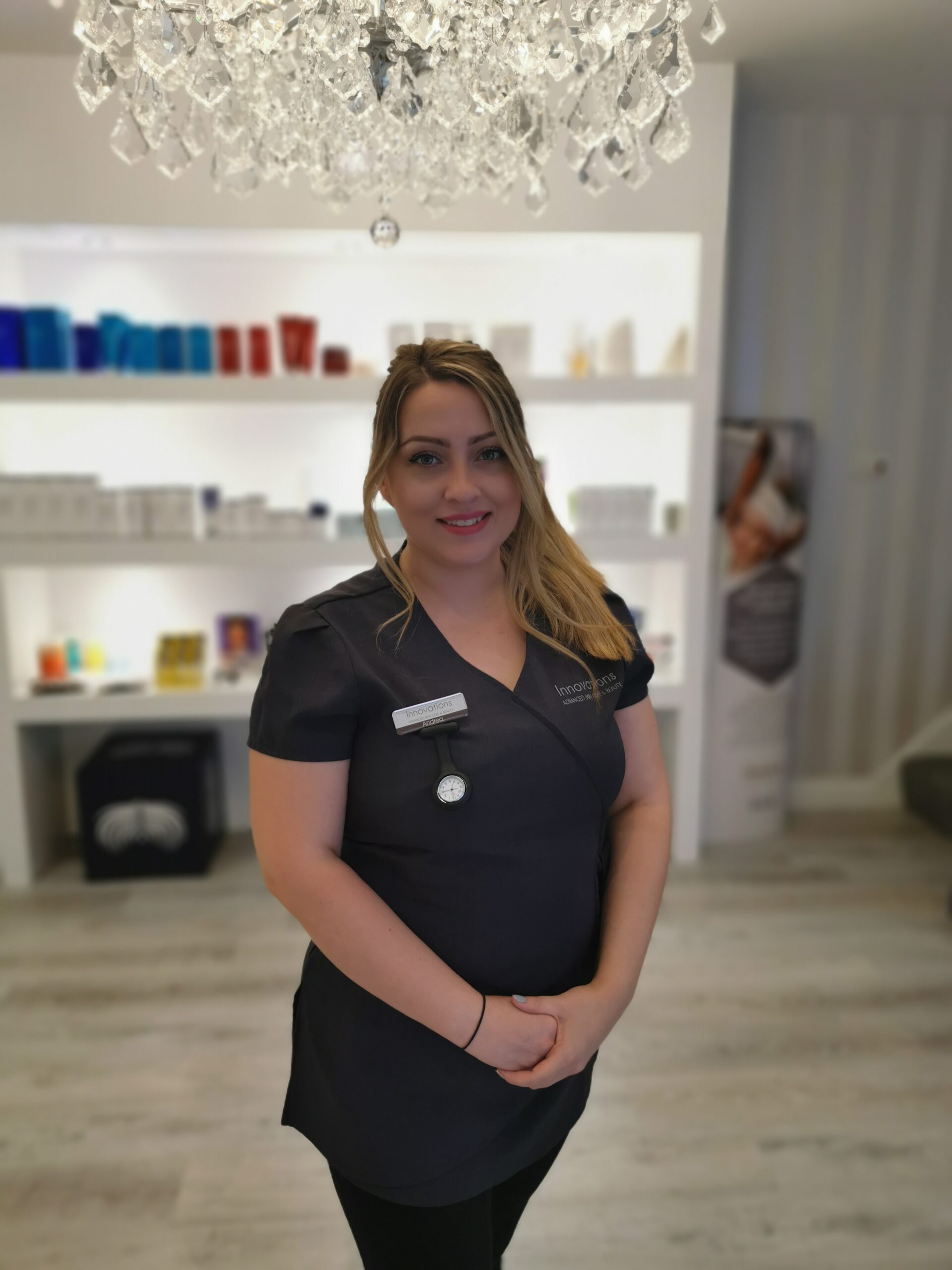 ANDREA
SENIOR THERAPIST
Andrea joined our team in November 2018. Her specialist areas are AlumierMD skin treatments, advanced facials, Cynosure laser treatments and massage.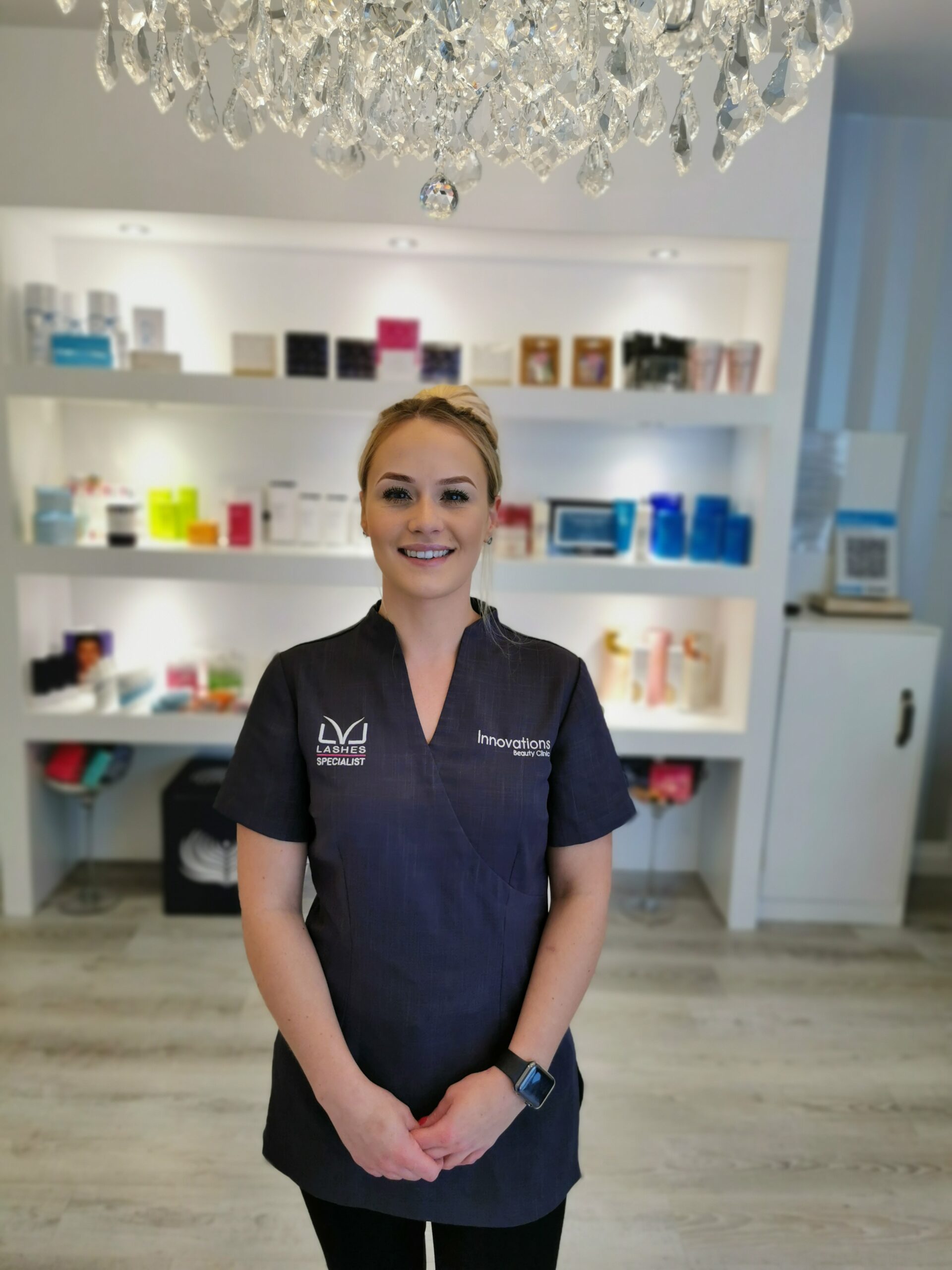 BECKY
SENIOR THERAPIST
Becky has 9yrs experience in the industry. Her specialist areas are Skinpen microneedling, Lycon, AlumierMD advanced skin treatments.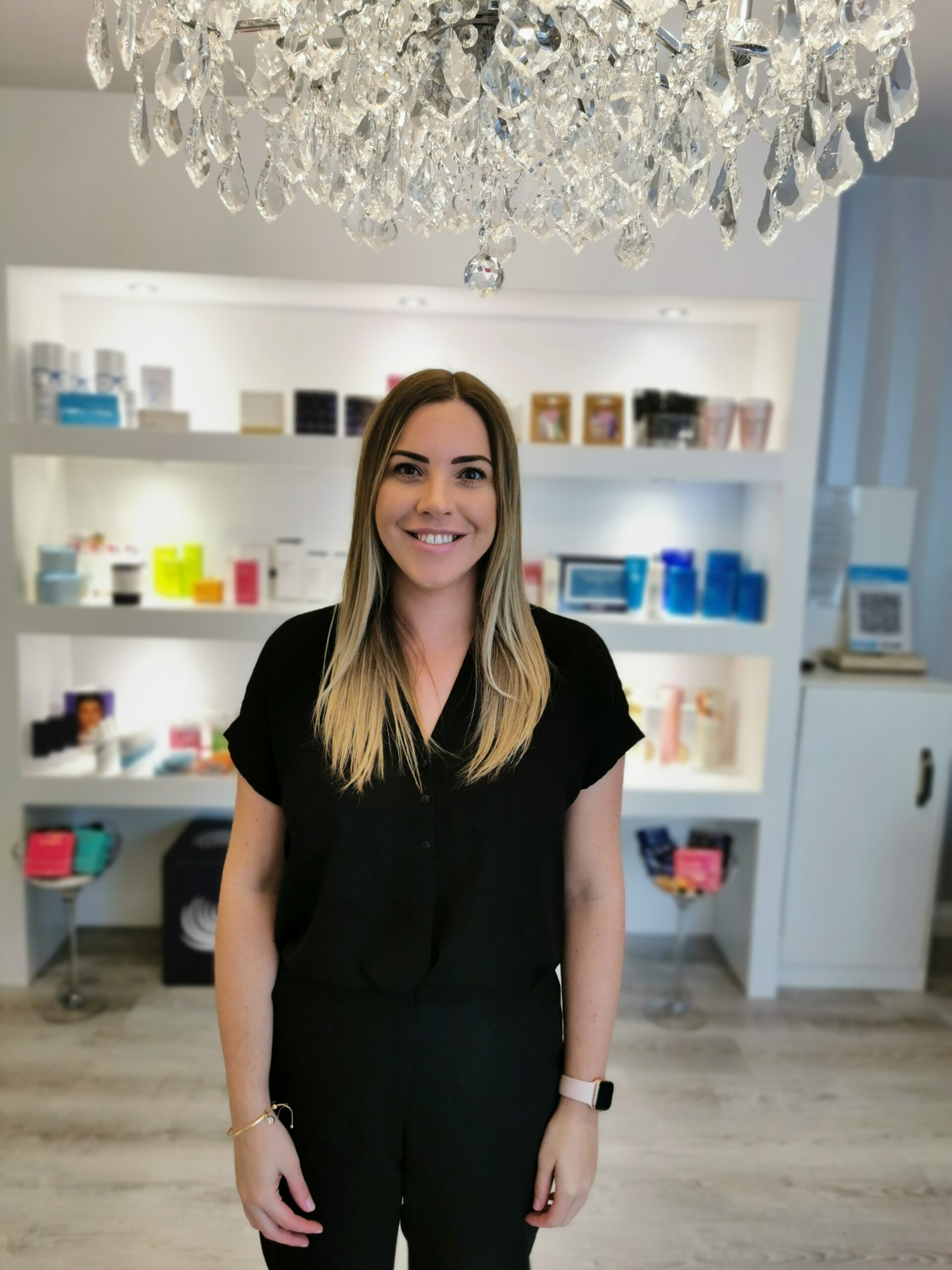 CHARLOTTE
FRONT OF HOUSE COORDINATOR
Charlotte is our full time receptionist and brings to the team 10yrs experience in customer service.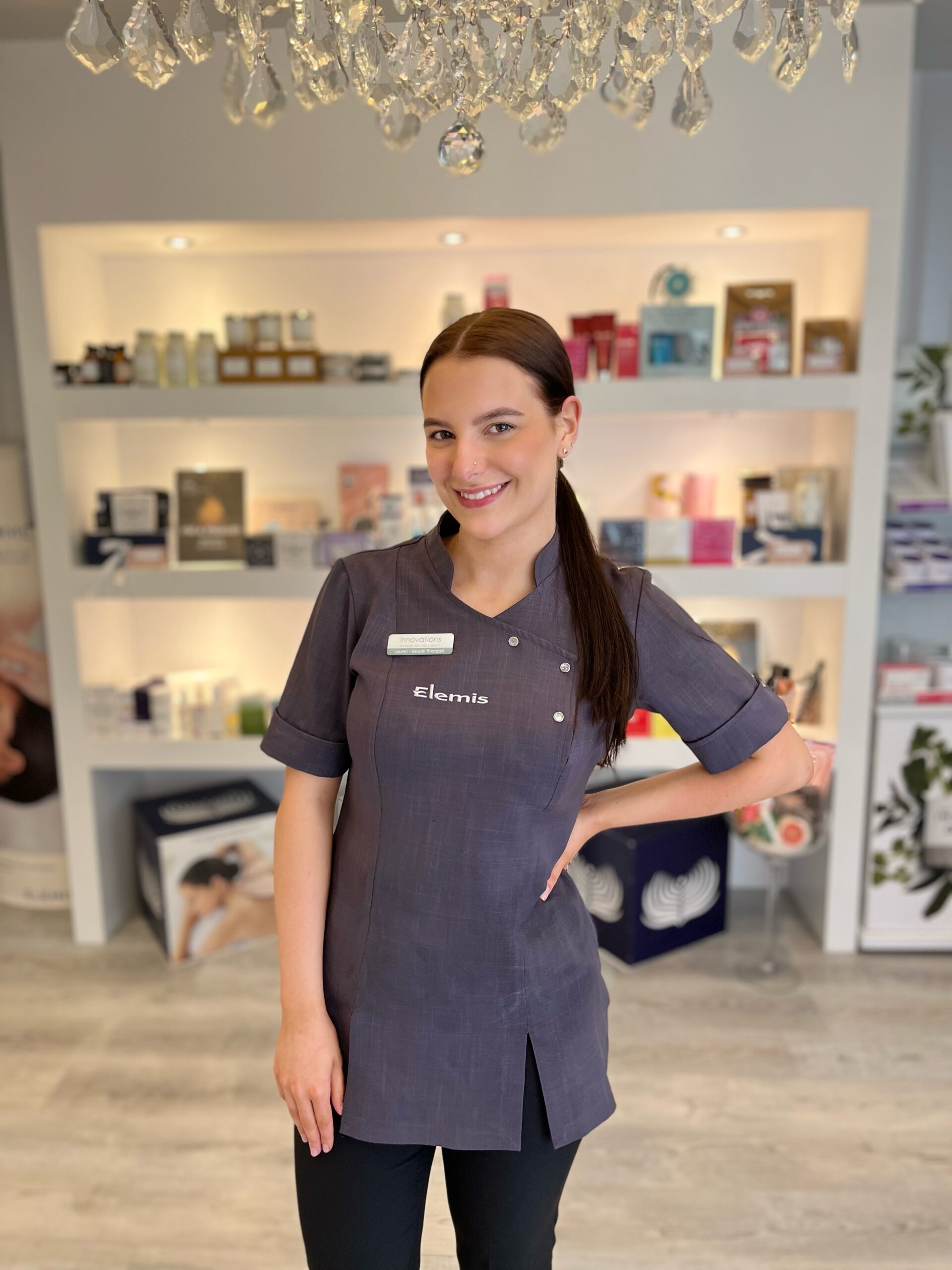 LAUREN
BEAUTY THERAPIST
Lauren joined our team in May 22 after completing her NVQ level 3 beauty at college. She started as a junior therapist shadowing the team and under going numerous extra training session with our senior team. She now specialises in nails, nail art, LVL lash lifts, Lycon waxing and Elemis treatments.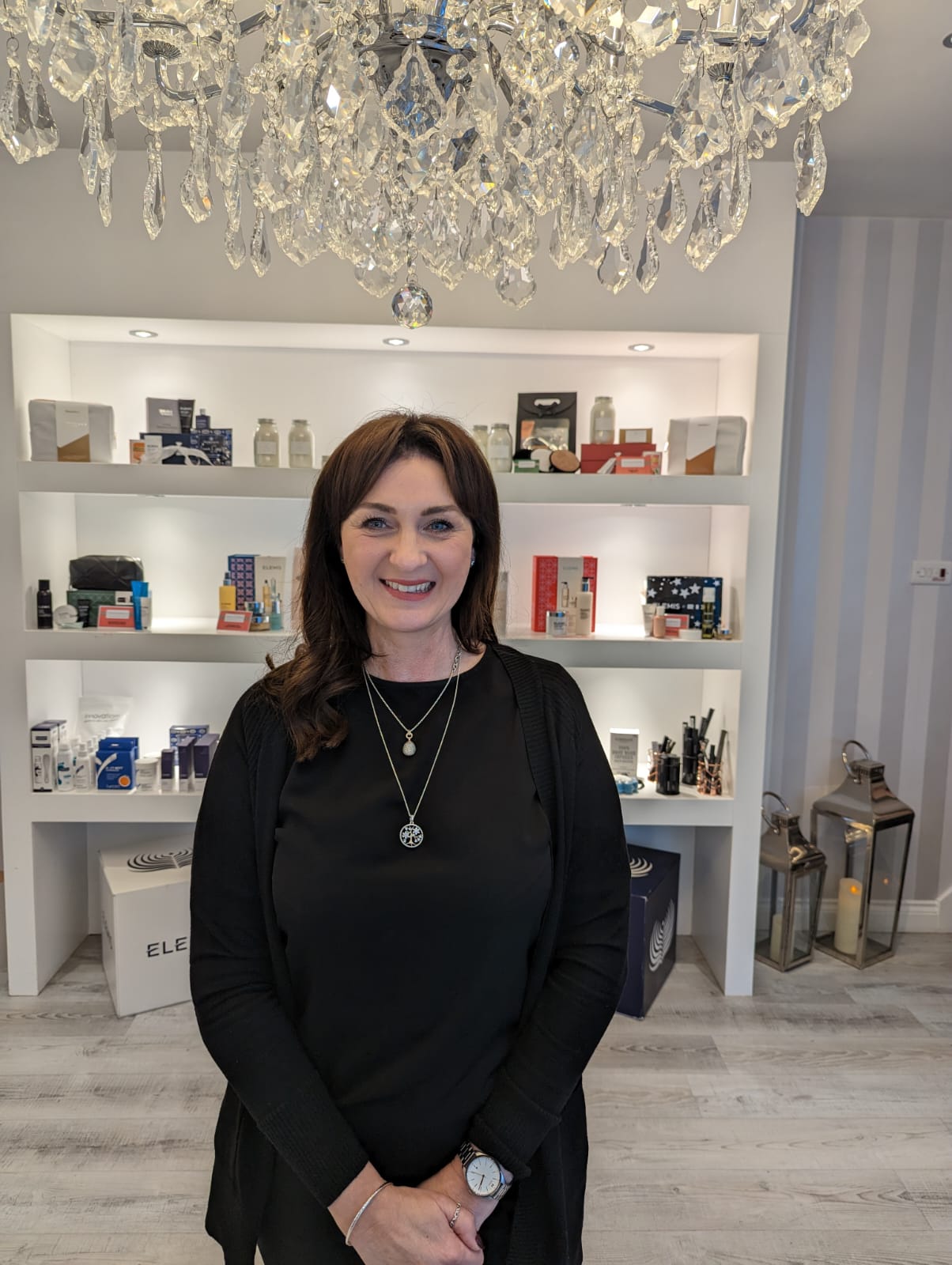 Tracy
RECEPTIONIST
Tracy has many years experience in customer service as a receptionist and will be the smiling face that greats you on a Wednesday and Friday.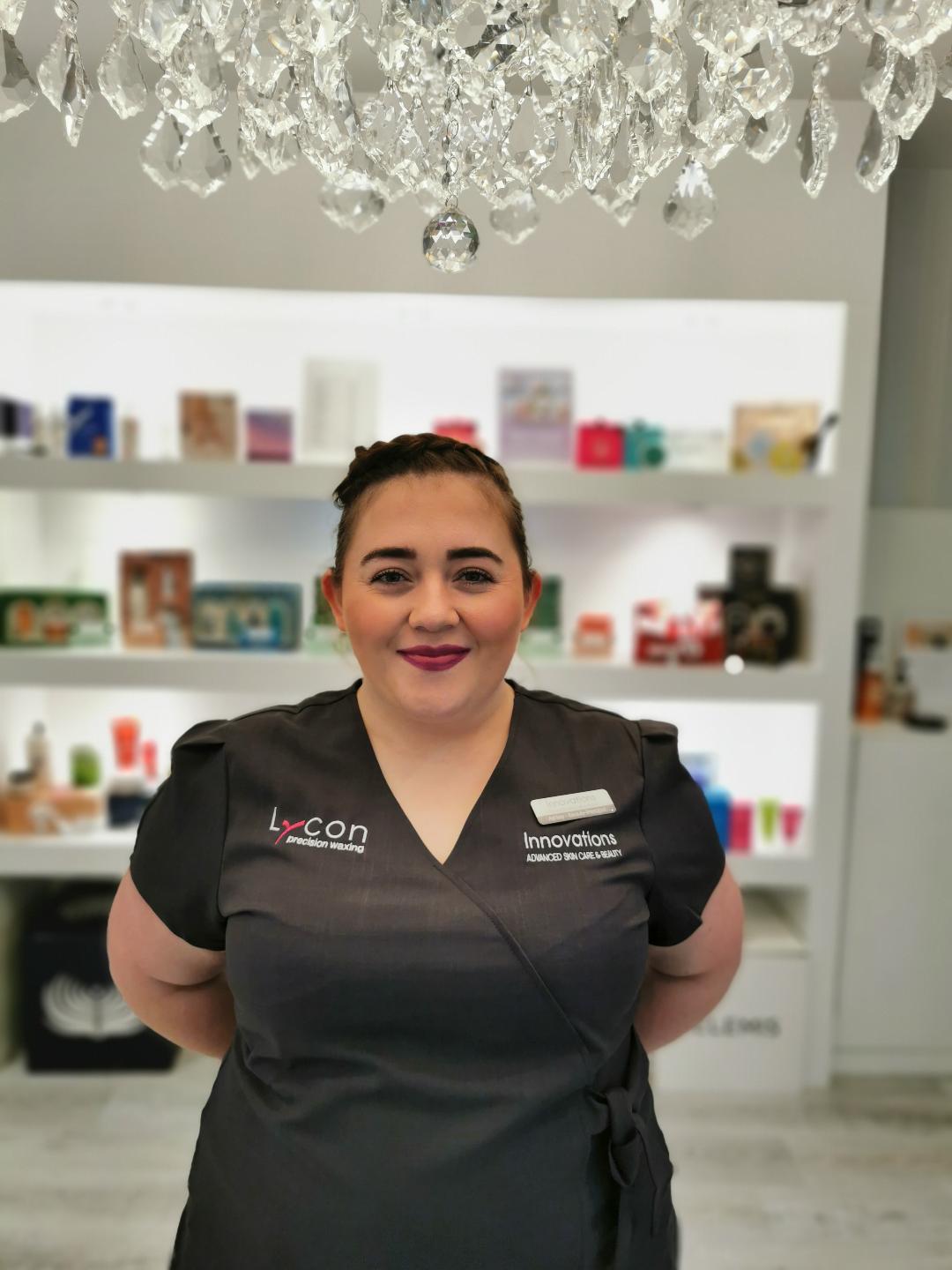 ASHLEY
BEAUTY THERAPIST
Ashley has 7 years experience having worked both in a 5* spa and a local beauty salon. Her passion is in all things beauty. She specialises in gel nails, Lycon waxing and LVL lash lifts and laser hair removal.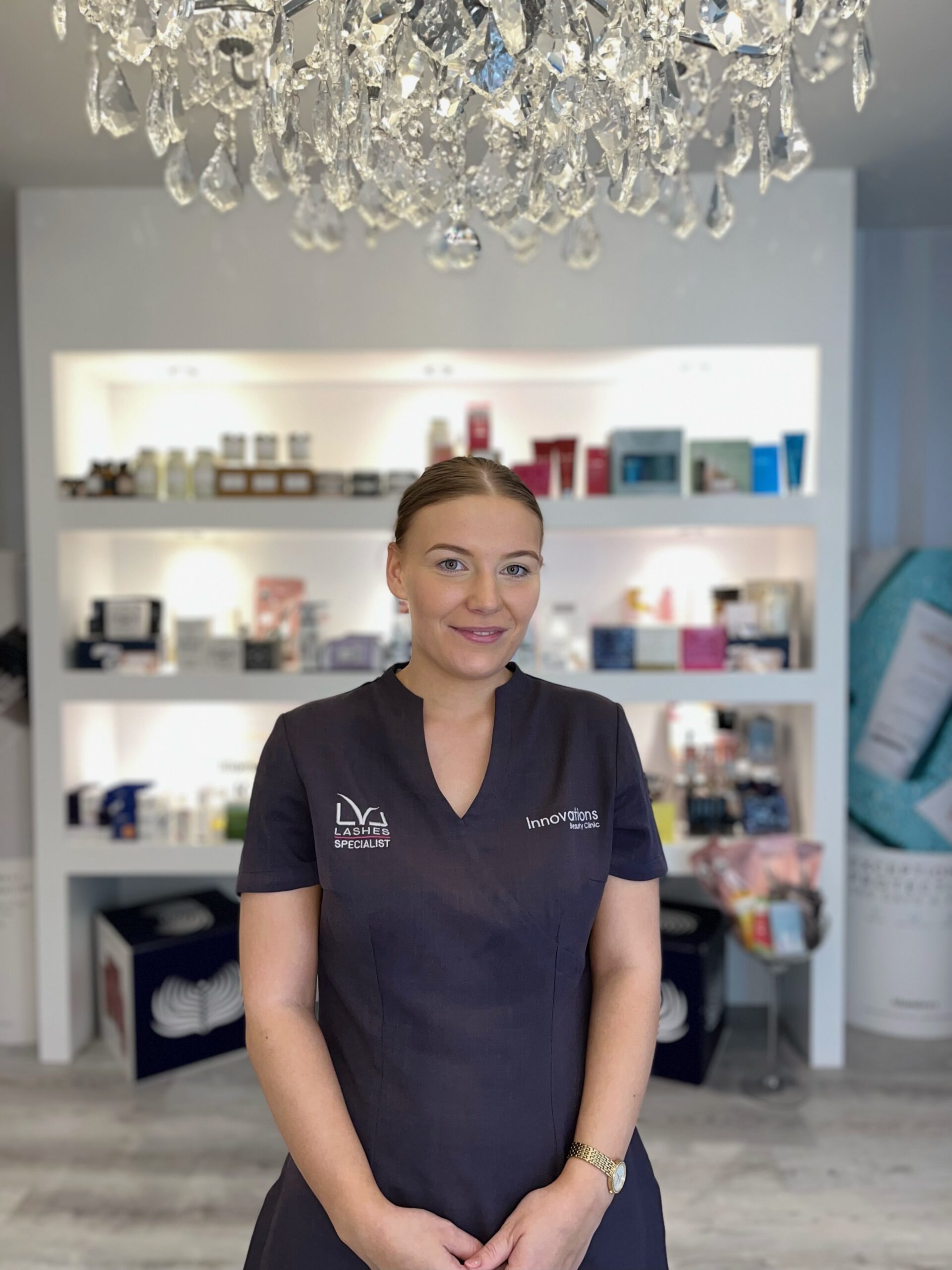 BETH
BEAUTY THERAPIST
Beth joins the team with 6 years beauty therapy and salon experience. Starting out in the industry as an apprentice. She specialises in HD Brows, Elemis treatments, Lycon and Geneo facials.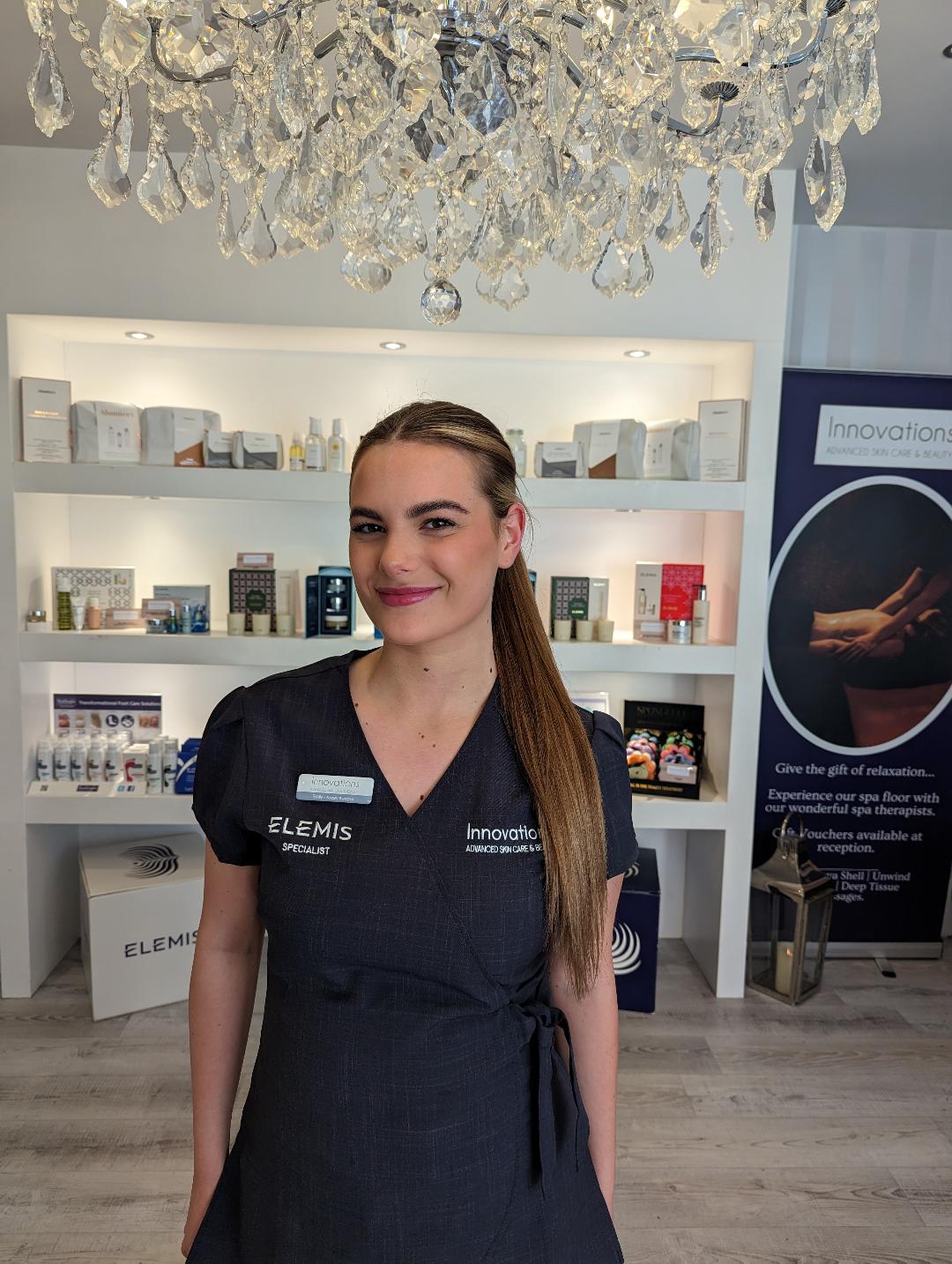 Emily
BEAUTY THERAPIST
Emily joins our team as Junior Therapist. After qualifying as a Level 3 Therapist in May 22, she has gone on to complete her level 4 NVQ in Laser she will be shadowing our therapists and learning the Innovations 5* way. She has a passion for all things beauty and looking forward to learning more advanced treatments. Lookout for training and assessment offers with Emily as she progresses within our company.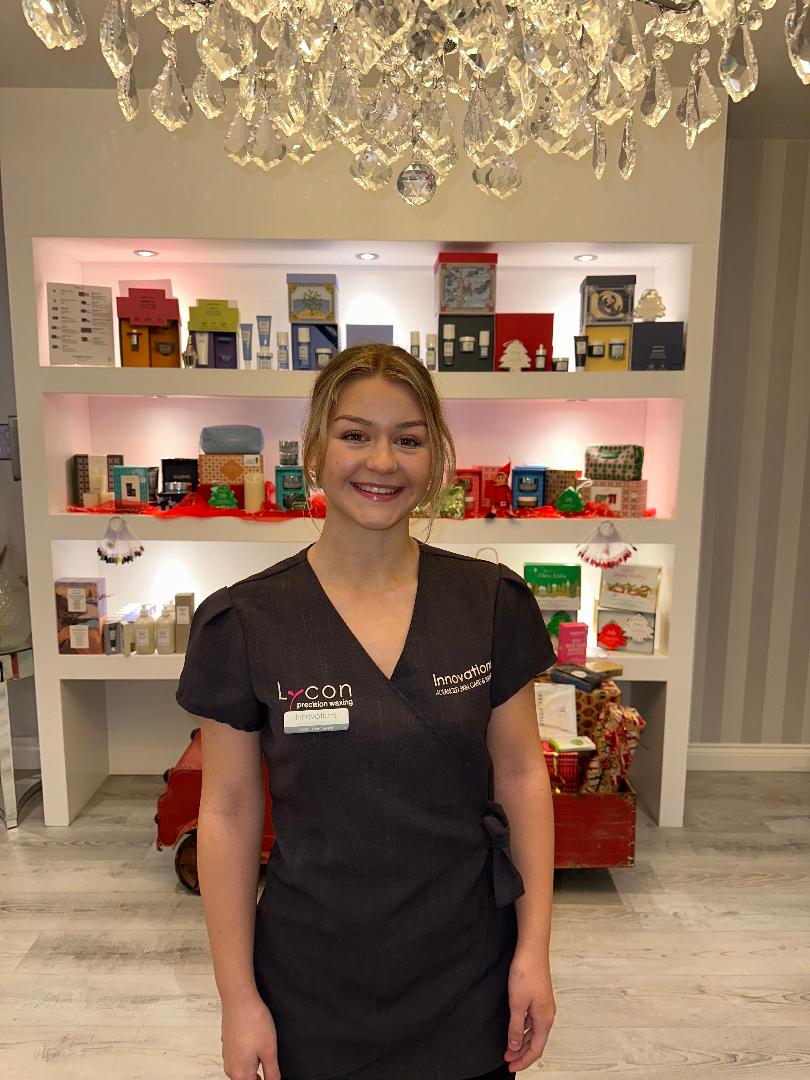 Alice
JUNIOR THERAPIST
Alice has joined our team as a junior therapist and will be training in our protocols under the supervision of Caroline. She has completed her level 2 at college and has recently completed the Comfort Zone training with us. Check out the special offers tab on our online booking.