SKINPEN MICRONEEDLING TREATMENT
SkinPen treatment is also known as Collagen Induction Therapy, the treatment is used to treat a range of skin issues that occur due to the deterioration of skin as we age, including wrinkles, fine lines and large pores. SkinPen Microneedling treatment generates thousands of tiny controlled micro-injuries to the skin, this, in turn, stimulates the body's natural wound healing process. During this process the skin's natural collagen is formated and remodelled, this supports the underlying skin tissue and results in firmer-looking rejuvenated skin.
SKINPEN MICRONEEDLING
Should you be looking to improve the appearance of fine lines, wrinkles and scars that you have on your face or body, then SkinPen could be the treatment for you. The state of the art medical grade device has been created to improve the structure of the skin. When you visit our Stockton salon for your initial consultation we will advise you on the best plan to suit your skin and expectations. SkinPen is the only microneedling device to be cleared by the FDA, so you can rest assured that the treatment is both safe and effective.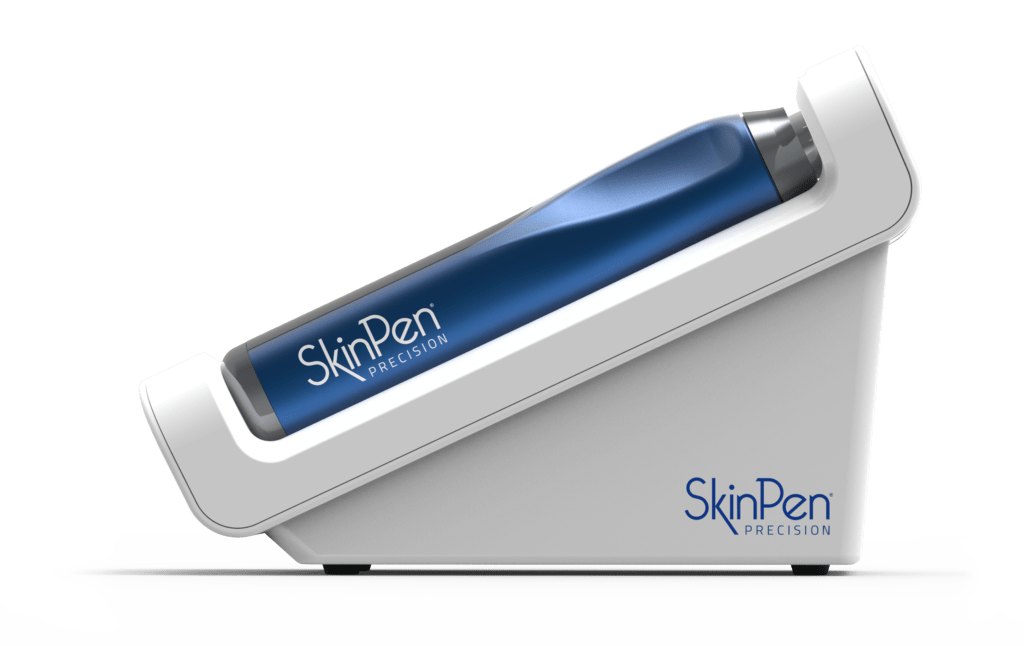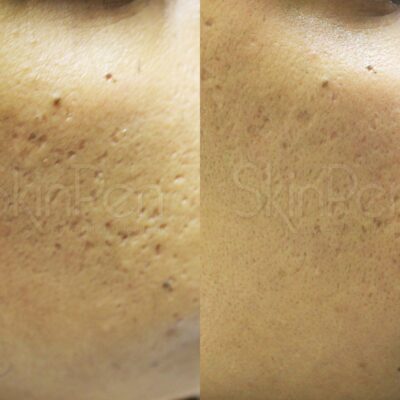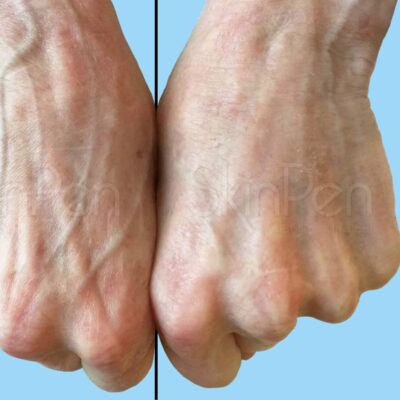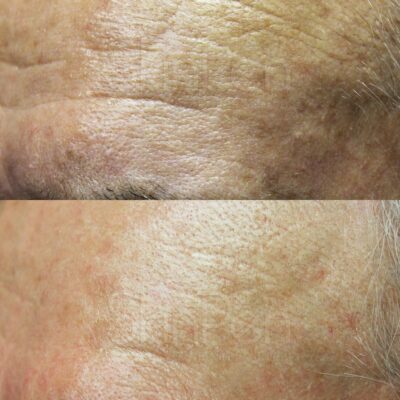 SKIN TREATMENT FREQUENTLY ASKED QUESTIONS
How long does SkinPen Microneedling take?
The procedure itself should take around 30 minutes. A topical anaesthetic is usually used to numb the skin to make the procedure more comfortable, this will take around 20 minutes to work.
Does SkinPen treatment hurt?
With a topical anaesthetic, the treatment will be comfortable. After the procedure your skin is likely to feel tight, the sensation post-treatment is often explained as similar to mild sunburn.
Is SkinPen Microneedling safe?
Yes, absolutely. The treatment is the only FDA approved microneedling device that is safe and effective on all skin types.
How much does skin pen treatment cost?
Our SkinPen treatment ranges between £135 and £700. The price all depends on the work involved and how many treatment sessions you have.
How do I book SkinPen treatment?
Just call our salon today on 01642 672092 and we'll book in an appointment for you. Should you have any more questions, then please don't hesitate to ask. One of our team is always on hand to assist.
FOR SKINPEN TREATMENT IN STOCKTON, CALL INNOVATIONS BEAUTY CLINIC
When you are searching for the latest skin advances and techniques to keep you looking young and rejuvenated, you will probably be searching for SkinPen Microneedling Near Me in Stockton, when you find yourself searching for this be sure to contact Innovations. You won't be disappointed in the high-quality service that we provide, we work with all of our clients to ensure that your needs and expectations are met. We are also experts on many other treatments such as Lava Shell Massage and Chemical Peels. Contact our team today!
SKINPEN MICRONEEDLING TREATMENTS IN STOCKTON & THE SURROUNDING AREAS