Laser Hair Removal Clinic
For laser hair removal in Stockton On Tees, Innovations Advanced Skincare and Beauty have got you covered. We provide a range of solutions including Cynosure laser hair removal, this quick and easy customised laser hair removal uses smart technology, you can now reduce unwanted hair with treatments that have been specifically created to suit your skin type.
For more information on the Cynosure laser hair removal that we provide here at Innovations Advanced Skincare and Beauty, please contact a member of our team today. You can also check out our questions and answers here.
Cynosure Laser Hair Removal Stockton On Tees
Cynosure laser hair removal is a revolutionary way to reduce, remove and minimise your hair, there's no need to worry about shaving, plucking, tweezing or waxing, all of these temporary ways to remove your hair can be replaced with Cynosure. Cynosure hair removal will quickly and easily reduce unwanted hair on your body or face, it will also provide long lasting results.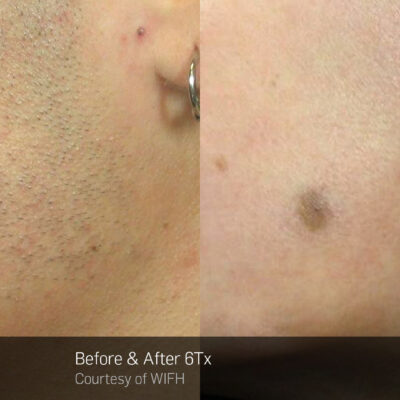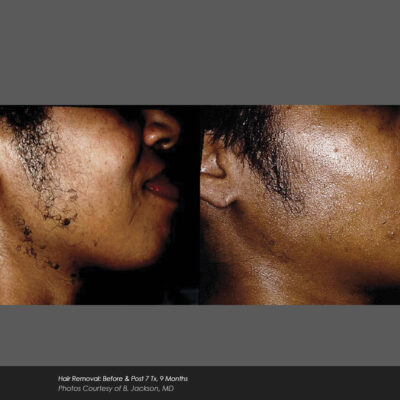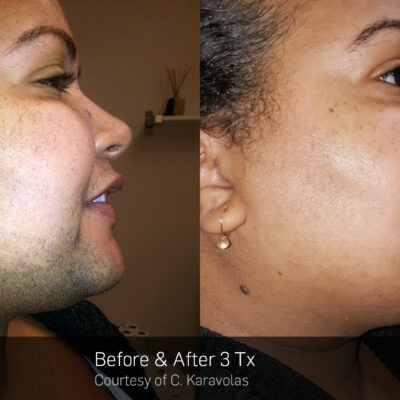 How Does Cynosure Work?
Cynosure technology aims to target and destroy hair cells, the hair cells that are responsible for hair growth, this is done without damaging the surrounding skin and leaves your skin smooth and hair free.
What's more is, Cynosure can be used for the face, underarms, legs, back, bikini and chest, basically everywhere and anywhere on the body. Another great thing about Cynosure is that the treatment is painless, this will vary client to client, however it is known for being virtually pain free.
Most patients describe the feeling as tingling, so if you are worried or nervous about the pain you get from waxing or other hair removal services, Cynosure could be the option for you! For more information, get in touch with Innovations Advanced Skincare and Beauty today!
Cynosure Hair Removal from Innovations Advanced Skincare and Beauty
Having offered a range of hair removal treatments throughout the local area for some time now, we have become the leading choice for Cynosure laser hair removal in Stockton. Our salon is based in Stockton on Tees but we have clients travel from areas such as Middlesbrough, Yarm and Billingham.
With that in mind, some of the main reasons why we believe that you should choose us for our Cynosure laser hair removal service are:
We have years of experience
We're well known across Stockton, County Durham
We have an excellent customer service
We offer various skin and hair treatments
We're rated 5* by many – Leave a review here
Should you like to find out more about us or any of our services, then please do not hesitate to get in touch. You can also visit our salon to discuss our services and book your treatment. Please contact our beauty therapists today to arrange a consultation with us.
For Hair Removal in Stockton On Tees, Contact Innovations Advanced Skincare and Beauty
For Hair Removal in Stockton On Tees, simply book an appointment with one of our team today, at Innovations Advanced Skincare and Beauty Clinic, we should be your first choice for hair removal treatments in Stockton and the surrounding areas.
We're here to help with all your hair removal needs so you can trust our beauty therapists, why not try our online booking system. You can also check out the Cynosure price list here, or reach out to hear about our other treatments, including our AlumierMD treatments, CACI treatments, and more!
We're proud to offer our hair removal treatment to clients throughout Middlesbrough too!
Our Opening Times
Monday: 9.30am – 5.00pm
Tuesday – Wednesday: 9:30am – 6:00pm
Thursday – Friday: 9:30am – 6:30pm
Saturday: 9:30pm – 4:00pm
LASER HAIR REMOVAL TREATMENTS IN STOCKTON
FAQs
Is Cynosure hair removal safe?
Cynosure laser hair removal is one of the safest methods of laser hair removal and reduction for all skin types including dark skin and light skin.
How long is a Cynosure laser hair removal treatment?
Treatments can take anywhere from 5 to 60 minutes, it all depends on the individual, their skin type and the size of the area that is being treated.
How many treatments will I need?
A series of 6 treatments tends to be recommended for the best results, however everyone is different and will have different requirements and goals. All patients are different and with this in mind, we will work with you to help create the best plan.
Will I need multiple treatments of Cynosure?
Yes, hair naturally grows in 3 different stages, while all hair is not the same stage at the same time, so when a specific area is treated, only a percentage of hair follicles will be affected. In order to reduce your unwanted hair, we recommend 6 treatments.
Is laser hair removal right for me?
Cynosure is right for everyone, this treatment is safe for all skin types including dark skin and light skin as well as most hair colours. We will work with you to find the best laser hair solution for your needs.
What results can I expect?
You can expect to see a decrease in the hair thickness as well as the amount of hair that is present, you may also see a decrease in stubble, rashes and ingrown hairs.