SPRAY TANNING STOCKTON
Everyone loves the glowing look that you get from a sun tan, but not everyone likes to risk unhealthy sunburn. Get in touch with our team at our beauty salon for safe spray tans that can help you to get bikini-ready in no time, without the risk of sunburn. At Innovations Advanced Skincare and Beauty Clinic, we use California Sun Tan, spray tans which will help you to achieve the desired results. Our team of beauty therapists are all highly trained in spray tans and will assess the shape of your face as well as your complexion before choosing the perfect shade of spray tan for you. Maybe you're thinking about self tanning yourself or mobile spray tanning, well there's no need to, at Innovations when it comes to our services, we only use quality products to make sure that you achieve the tan of your dreams. For more information on spray tanning in Stockton, call Innovations Advanced Skincare and Beauty Clinic today. We are English Hair and Beauty Awards Finalists 2017, 2018 and 2021, so you can trust that you've come to the right salon!
CALIFORNIA SPRAY TANS
California Tan will allow you to experience a warm and glowing tan without the sun's harsh rays, California Tan has been scientifically formulated to develop a colour like never before. It flawlessly matches every skin tone and will provide perfect, lasting results. The spray tans that we provide will make sure that you look radiant and feel confident, whether you're looking to wow your family and friends at a special event, wedding, vacation, reunions, interviews or boost or maintain your natural tan, we've got you covered with our beauty services. Our airbrush tans in Stockton are all-natural, organic and enriched with aloe vera, vitamins A, C and E. So if you're looking for local tanning salons, make sure you call on the team at Innovations Advanced Skin Care and Beauty.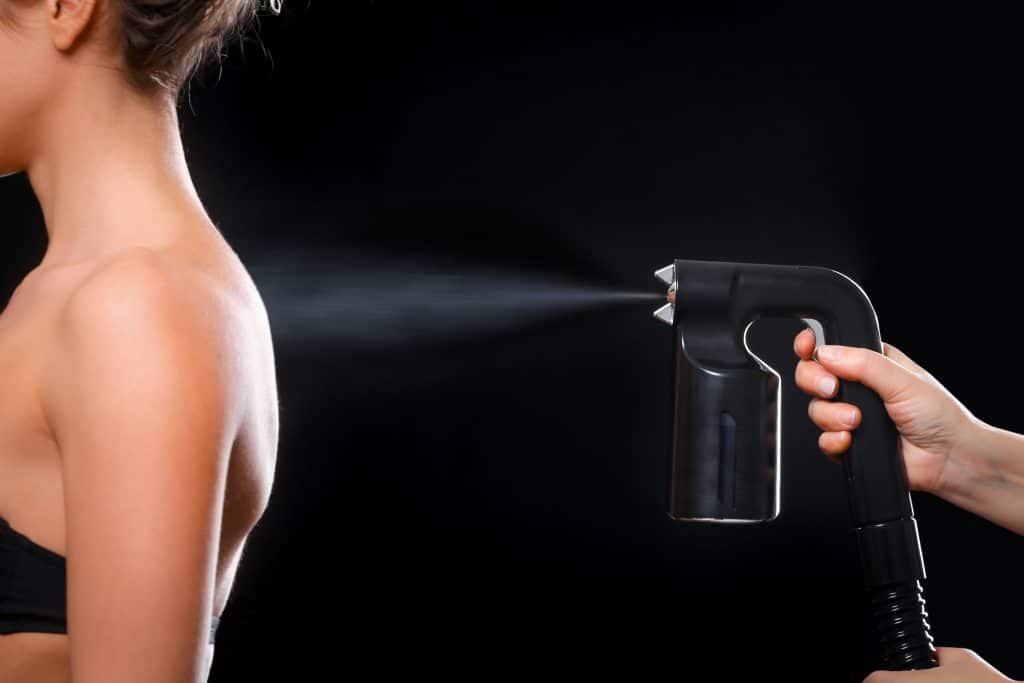 THE BENEFITS OF SPRAY TANNING
Spray tanning is the only way to get that bronzed 'off the beach' look without sun exposure, skin that is overexposed to the sun isn't only prone to premature ageing, sunburn it is also prone to skin cancers. While the sun provides us with vitamin D, too much exposure isn't only dangerous, it can also be life-threatening.
A natural-looking tan will provide…
Evenness of colour
Non-patchy/no streaking
No orange colour
Fades naturally
Contains no harmful substances
The benefits of a spray tan include the ability to feel better psychologically, a glowing tone will help you to not only look healthy but feel healthy too, this can also improve your confidence.
Here are some more reasons why spray tanning is a great option…
Increased confidence
Feel slimmer and more toned
Camouflages small scars and blemishes
Hydration and nourishing
Improves the appearance of your skin
You feel healthier
Safe Way to Tan
SPRAY TAN FREQUENTLY ASKED QUESTIONS
How often should I have a spray tan?
When it comes to spray tans, your skin's tan will be stimulated by the production of melanin/pigmentation in your skin, we advise that you tan 3 to 5 times in a 8 day period, this will help you to develop a base tan. When it comes to maintaining colour, we recommend that you have 1 to 2 visits a week and that you use a tan extender, this will help to prolong, protect and preserve your tan.
How long should I wait to shower after my spray tan?
We advise that you wait around 6 hours after your spray tan application to shower, this will give your skin proteins and DHA time to react and create a flawless tan.
What should I do before my spray tan?
You should be showered, shaven and free of perfume, makeup, deodorant or any body lotions and sprays. You can exfoliate before the spray tanning session, this can provide a fresh and less flaky skin application. We advise that you wear dark and loose-fitting clothes.
How long will the spray tan last for?
This all depends on your skin's natural exfoliation process as well as the skin regime that is followed before and after the spray tan application. Your spray tan should last around 4 to 7 days, but again this will depend on your skin's natural exfoliation. The quicker that your skin regenerates, the faster the tan will fade, our spray tans will only affect the top layer of your skin and will start to fade after 4 to 5 days as the skin starts to naturally exfoliate. One of the main tips for prolonging your tan is to moisturise.
Will my spray tan come off onto my clothes?
Some of the tint colours may rub off onto clothes or bed sheets but this is most likely going to happen when you get dressed straight after tanning. In order to reduce the chance of bronzers transferring to clothing, we advise that you towel dry yourself and wear loose-fitting dark coloured clothes after your spray tan.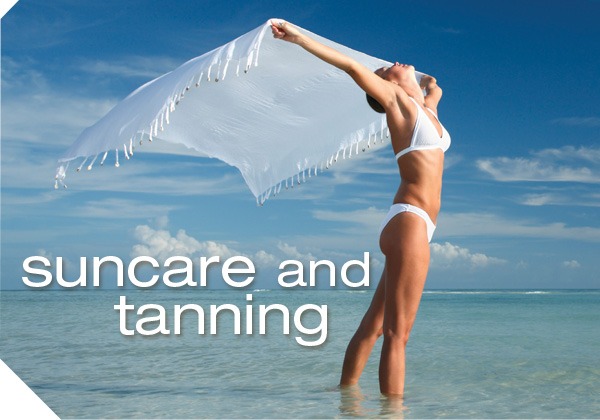 BOOK A SPRAY TAN IN STOCKTON WITH INNOVATIONS BEAUTY CLINIC
For spray tans in Stockton, simply book an appointment with one of our beauty therapists today, Innovations Advanced Skincare and Beauty Clinic should be your first choice for spray tanning treatments in Stockton and the surrounding areas. Our team of spray tan specialists are here for you when it comes to effective tanning treatments that offer real results. If you're unsure about if Innovations Advanced Skin Care and Beauty is the best choice for you, can also check out our online reviews. You can check out our salon COVID-19 guidelines here.
SPRAY TANS IN STOCKTON & THE SURROUNDING AREAS