Are you looking for a way to repair broken capillaries in your face? Or maybe you want to smooth your skin and look younger? DMK enzyme therapy is a unique oxygen therapy that uses chemicals to hydrolyse dead skin cells. Here at Innovations Advanced Skin Care & Beauty, we offer a rapid, skin tightening and toning DMK treatment to our clients in Stockton-on-Tees and the surrounding Teesside area. 
Our expert beauty therapists from Innovations Advanced Skin Care & Beauty have been offering a huge range of beauty and skincare services for over 20 years and our success is built on our reputation, offering the largest range of advanced skincare treatments within Stockton-on-Tees. We believe our clients should always come first, which is why we will ensure DMK treatment is right for you before we undergo the procedure. 
If you want to revitalise your skin and leave your complexion smooth and refined, DMK enzyme treatments may be ideal for you. To find out more, get in touch with our team today! 
How Does DMK Enzyme Therapy Work?
The core concept of DMK is to remove, rebuild, protect, and maintain. This enzyme therapy works by placing chemicals that work in harmony with your skin to penetrate deep down to stimulate your skin's natural enzymatic activity. By opening up the capillaries, you are pumping more blood, nutrients, and oxygen into the skin while removing the impurities. 
DMK can be applied to your face, neck, and décolletage, which will start to harden like cement. This process is also what has nicknamed the treatment the zombie facial, or the grandparent facial, as the hardening causes the skin to crease while working its magic. Don't worry, your skin will return to normal after the treatment, only looking smoother, brighter, and fuller.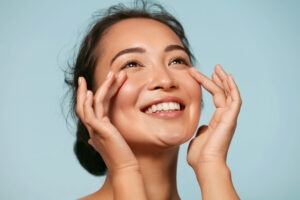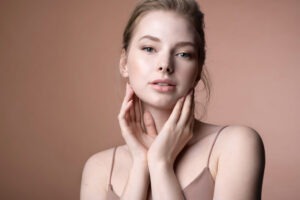 Who Can Receive This Treatment?
No matter your skin type, there is a wide range of benefits DMK can provide. Whether other people notice or not, having a skin condition on your face can seriously affect your confidence and self esteem. Luckily, DMK can be used to target a range of skin conditions, including enlarged pores, acne, pigmentation, and rosacea, which are all caused by imbalance in the skin. 
This isn't your typical enzyme treatment, DMK works at a deep cellular level to reinvigorate and repair day to day damage and return it to your genetic potential. The enzymes work to stimulate the facial muscles to give natural lift to sagging skin, detoxifies for a glowing complexion, and firms the skin for a more youthful appearance.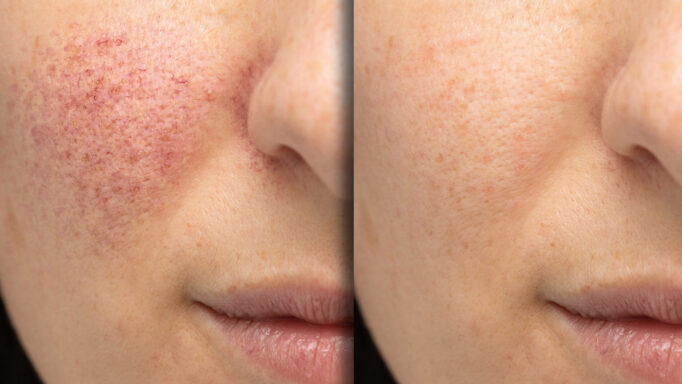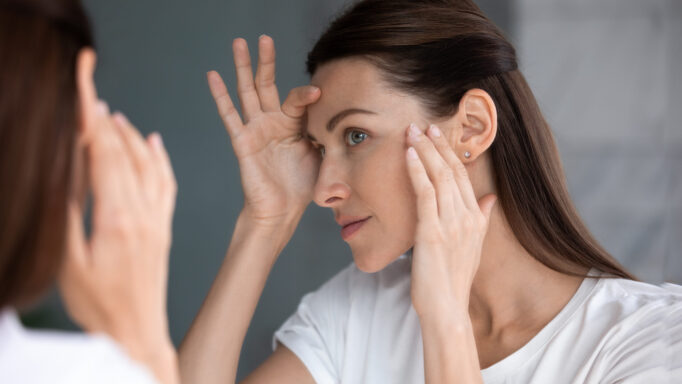 What to Know Before your Treatment
Though DMK is a revolutionary skin treatment, we believe that everyone should know what results to expect from their treatment. Time and time again the results are outstanding but we understand you may have questions or concerns, so here is everything you need to know about the treatment:
Reverse Osmosis
By forcing fluid through the membranes around the cells, DMK flushes out impurities and increases circulation to deliver new, oxygen rich blood to the skin to leave a clear, clean, and healthy environment for cells to thrive. 
Realistic Results
All over the internet, we see reports that DMK can make you look 10 years younger. This isn't true, but DMK enzyme treatment promotes the restoration of your skin's genetic potential, repairing damage from exposure to the elements and rejuvenating your natural glow. 
Blood Map Effect
Something that can often be startling to those who have never received the treatment before is the plasmatic effect that occurs, where you can see the blood running along the veins beneath your skin. While this may look interesting, it fades once your skin has achieved perfect balance.
Multiple Treatments Required
This treatment is great for reducing the appearance of a range of skin concerns, but for optimal results a minimum of 3 treatments are expected. Speak to our team today to find out more information on bookings and prices.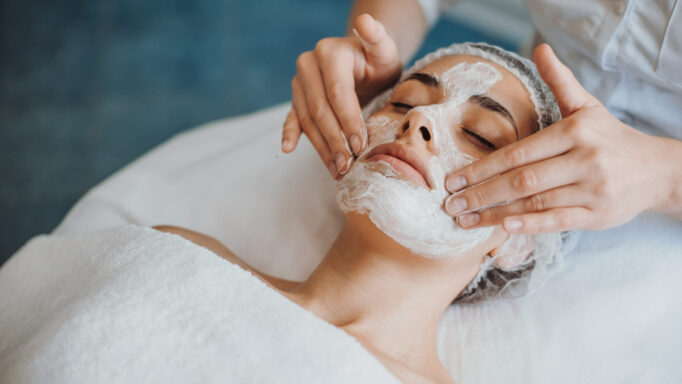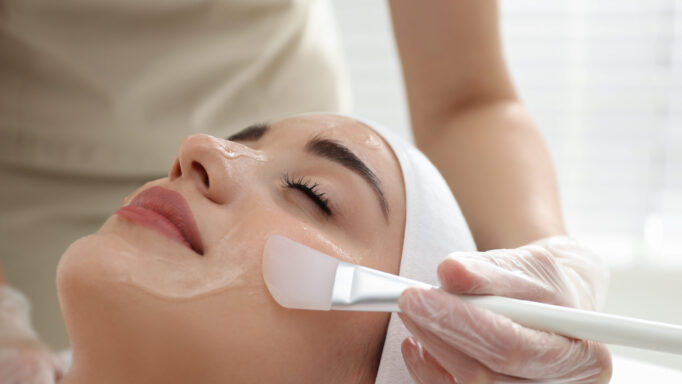 Why Choose Innovations Advanced Skin Care & Beauty?
There are many reasons why our clients choose to come to us time and time again to receive beauty and skincare treatment to target their concerns. Having operated for over 20 years, we are highly experienced and fully qualified to deliver DMK therapy to our clients in Stockton-on-Tees and the surrounding Teesside area. 
Our clients are at the heart of everything we do, which is why we have built a reputation for delivering bespoke skincare and beauty services while ensuring affordability and comfort to our clients. If you would like more information on any of our services, including DMK treatment, please do not hesitate to get in touch with us today. We're only a phone call away and can't wait to hear from you! 
Interested in any of our other treatments? We also provide acne treatments, LED light therapy, a range of chemical peels, at home AlumierMD products and cosmetic facial treatments, and more! Book your appointment today!
DMK ENZYME TREATMENTS IN STOCKTON & THE SURROUNDING AREAS